success stories:
CDI HS makes a positive contribution to communities we serve! We collect highlights from local program and core staff to help us reflect upon our impact.
We made a difference. Browse through our stories below and check back for new ones!
Building a Sense of Community
In 2012, CDI Head Start received a program in North Dakota. The booming oil and gas industry led to an explosion in population, and the community was experiencing rapid change. We discovered that about 30% of the population was homeless – sleeping in tents, cars, RVs, or work camps. Five out of 17 program staff members were also homeless at one point. There was a severe housing shortage, and median rental rates rose by 32% between 2009 and 2012. With a skyrocketing cost of living, some parents were forced to choose between rent and food for the month.
At the time, the county was a very mobile area with a lot of insecurity. Families and children were brought to a new place in search of new opportunities, with no extended family or support system. The CDI HS Site Manager wanted to build a sense of community at the program and ensure that Head Start provided an enriching and welcoming environment for children and families. Every Tuesday morning, the program served parents coffee and snacks so they would stay, chat and relieve some stress. The program's Mardi Gras celebration was a big hit – hundreds of people attended, including friends and neighbors, and Head Start became a place for the community to gather. A parent who was sleeping on the floor of a friend's house came in one day and started volunteering, washing the classroom floors, doing whatever was needed. She was eventually hired as a program aide.
Head Start had tremendous support from the community, as well as within OHS, not to mention dedicated and passionate staff. During interim management, CDI HS managed the construction of a beautiful brand new building dedicated to Head Start, complete with a nature-based playground. Future generations now have a permanent place for children to explore and grow. CDI HS proudly served as a strong voice for the vulnerable in this community.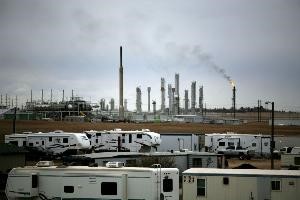 Mobile home park with oil refinery in the background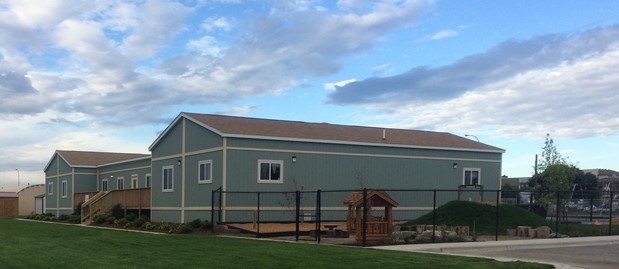 New Head Start facility with nature-based playground
Developing Safe and Engaging Learning Environments
Having sufficient and safe facilities for children and staff is essential to ensuring minimal or no disruption in services – one of our main goals as an interim manager. At the same time, the nature of interim management is such that a majority of programs coming to interim management have substantial facilities issues requiring immediate attention: substandard properties, deferred maintenance and repairs, or renovation needs.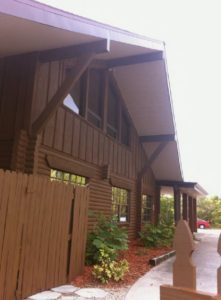 In one of our Florida programs, CDI HS used federal funding to completely transform one of the sites, which was a log cabin originally constructed in 1972. The exterior of the building was renovated – realigning logs, repairing damage to the logs and shoring up holes created by continuous structural shifting – making it a safe learning environment that staff, parents, children and the community can all be proud of.
In Texas, CDI HS' facility assessment revealed major repairs needed at the primary center, an 80 year old school building housing 16 classrooms and administrative offices. The roof was subsequently repaired, and lead abated from the windows and renovated. Repairs also included replacement of kitchen faucets and water pipes because of lead found in the water, purchase of new playground equipment, installation of ramps and newly painted classrooms.
In addition to initiating repairs and renovations to facilities, CDI also proactively develops positive, engaging, and developmentally appropriate learning environments at programs, indoors and out. Numerous resources are available documenting the benefits of nature-based learning. Research has shown that children who spend time in well-designed nature-filled outdoor spaces with nurturing adults develop valuable skills across all learning domains. A majority of CDI HS interim programs complete nature-based learning projects.
Before and after window renovations in Texas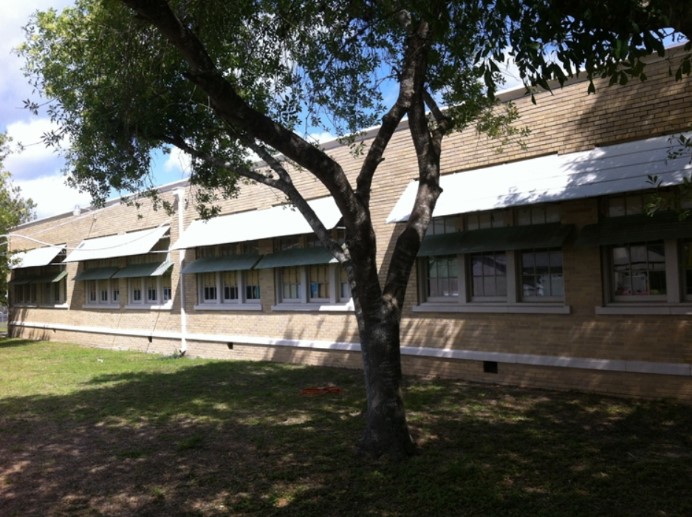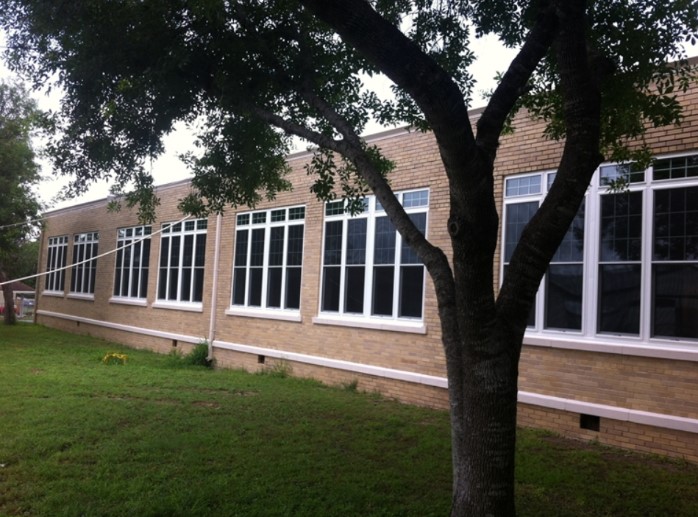 Nature-based playground at a CDI HS center in Puerto Rico